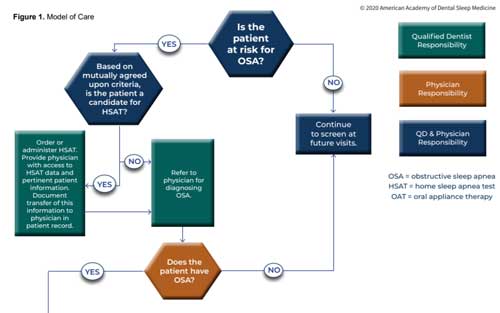 Position of the AADSM on Dentists Administering Home Sleep Apnea Tests
Can a dentist administer sleep apnea tests?
What qualifies a dentist to do so? This is the topics of a full article published in 2020 by the American Academy of Dental Sleep Medicine in the Journal of Dental Sleep Medicine.
Conclusions of the article: It is the position of the American Academy of Dental Sleep Medicine (AADSM) that it is within the scope of practice for a qualified dentist, defined by the American Dental Association (ADA) as a dentist treating sleep-related breathing disorders who continually updates his or her knowledge and training of dental sleep medicine with related continuing education, to order or administer home sleep apnea tests (HSATs). Data from HSATs should be interpreted by a licensed medical provider for initial diagnosis and verification of treatment efficacy.
Introduction
Historically, state dental practice acts have not addressed the dentist's role in using HSATs. It is commonly understood that practice acts are intentionally broad in nature. They tend to be more specific only when prohibiting a practice or use of equipment. Based on this, it is the AADSM's interpretation that it is within the scope
of practice for dentists to order and administer HSATs in states where it is not specifically prohibited. For the few states where the use of HSATs is prohibited, dentists should abide by state guidance. The AADSM maintains a list of these states on its website and will be actively encouraging them to reconsider their policies.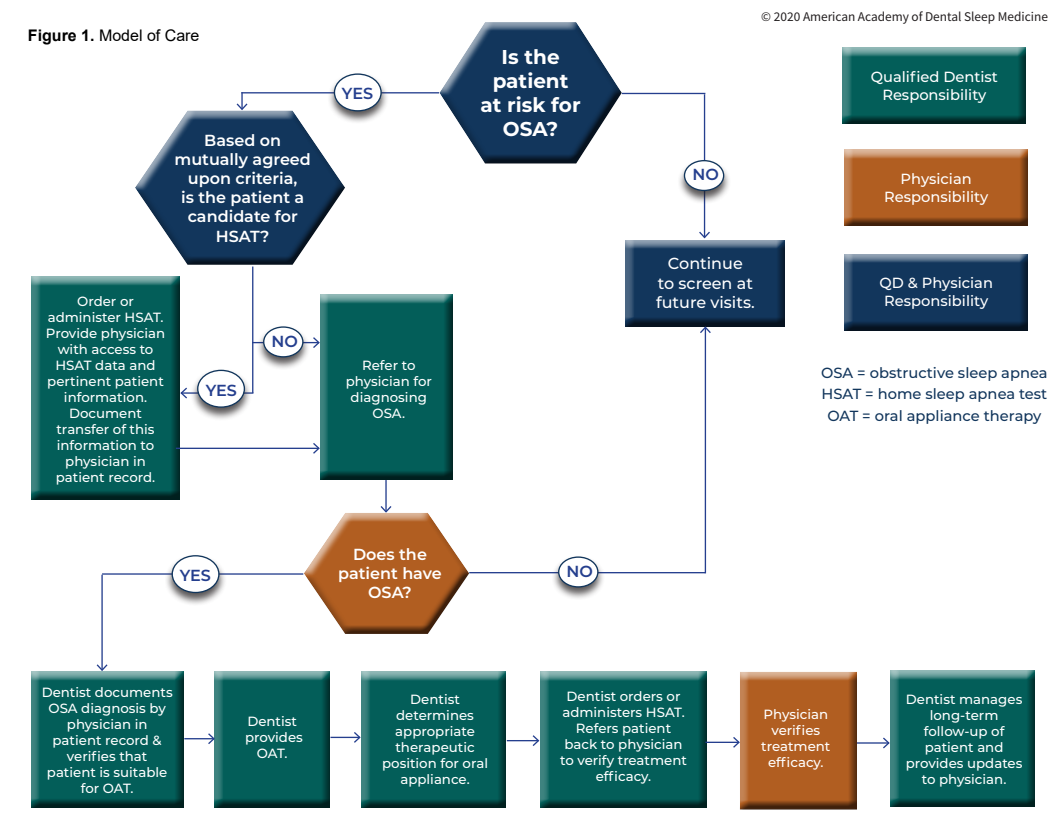 Publisher: Journal of Dental Sleep Medicine, 2020