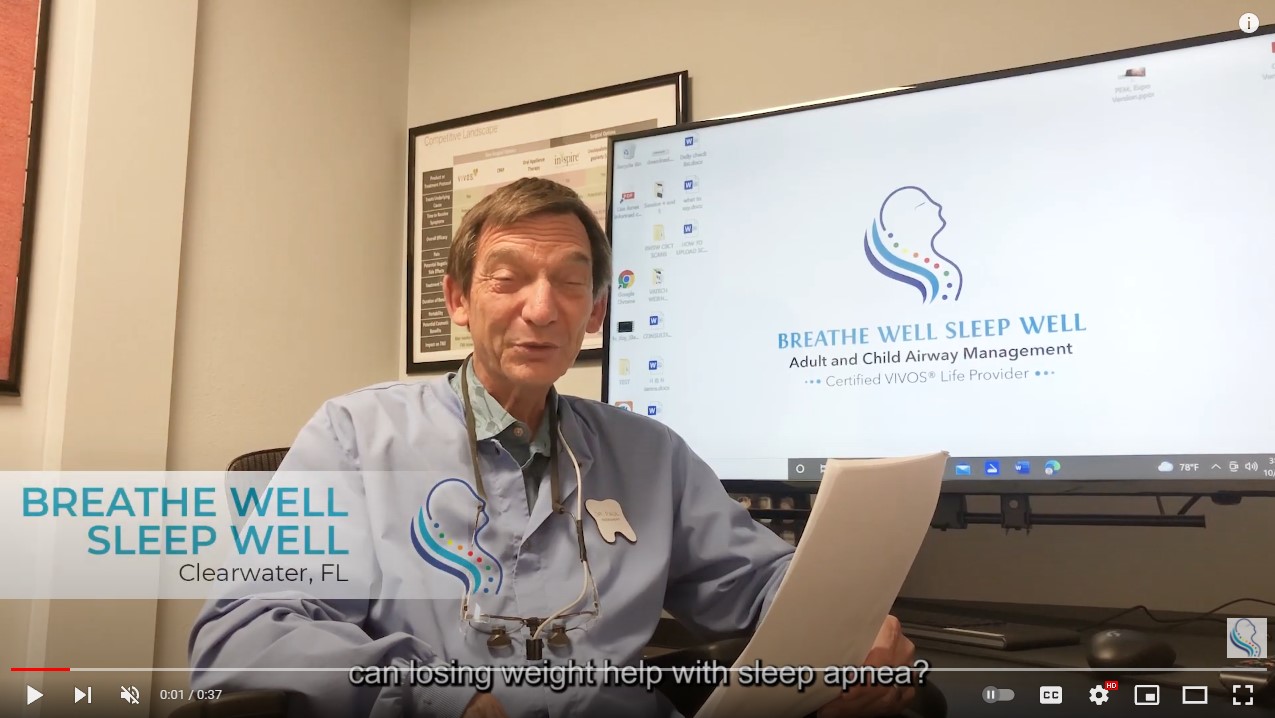 Does Weightloss Help With Sleep Apnea?
In this short video, Dr. Paul Rodeghero answers a question regarding the impact of losing weight on OSA.
"The question is: Can losing weight help with sleep apnea?
Absolutely, OSA gets a little bit better if you lose weight! So if you're significantly overweight and you lose maybe 25 pounds or more, your airways will open up a little bit, and you could increase or increase your airways enough that your sleep apnea can get 10, 20, 25% better.
Will it make the apnea go away? Absolutely not, but it does help."
About Breathe Well Sleep Well Clearwater
This video was produced by https://BreatheWellSleepWellClearwater.com. As a sleep clinic based in Clearwater, FL, we specialize in helping patients with Obstructive Sleep Apnea to remedy this sleeping disorder naturally with the VIVOS treatment system. Being hooked up for life to a CPAP is not the best life has to offer! Contact us and let's find out if VIVOS is for you.